November Food Pantry Drive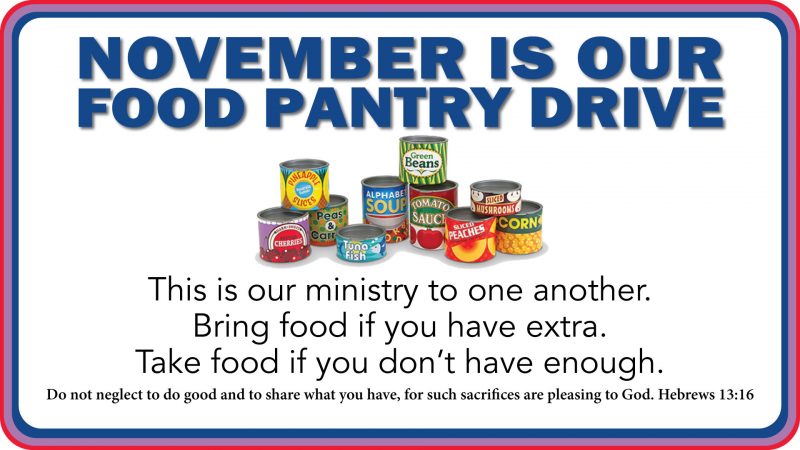 This is our month to restock our food pantry, which is used throughout the year to serve our church family and guests. We are low on all kinds of non-perishables. Please help us by bringing the following supplies: All Thanksgiving items (stuffing, cake mixes, icing, cranberry sauce, instant potatoes, etc.), soups, beans, mac & cheese, dried milk, juices, canned fruits & vegetables, canned meats, kid-friendly quick meals, oatmeal, canned milk, and rice.
We will also be giving out Thanksgiving meal boxes this year. If you would like to receive a box or know of someone in need, please contact the church office (634-4019) or Tammy Hawthorne (404-7509).
Youth Campfire Movie Night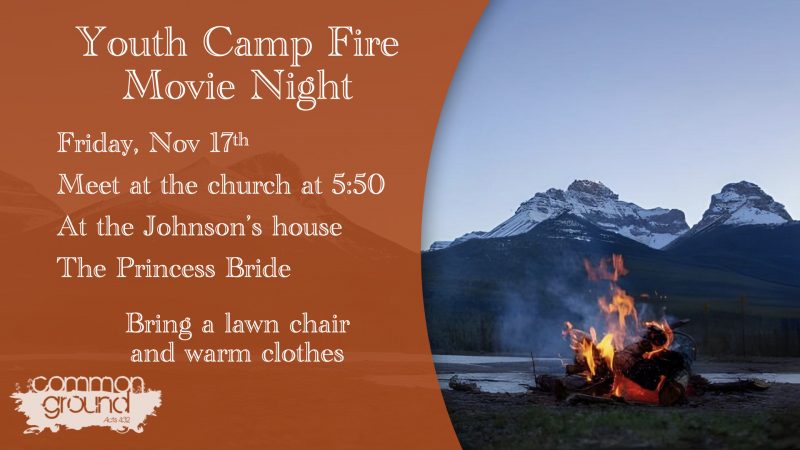 All youth are invited to a fellowship night on Friday night, November 17th. They will be watching "The Princess Bride" around a campfire with food. It will be at the home of Paul and Jere Johnson beginning at 6:00pm. Bring lawn chairs, warm clothes and blankets. We will take the church bus. Please be at the church by 5:50pm to load the bus.
Lord's Supper Service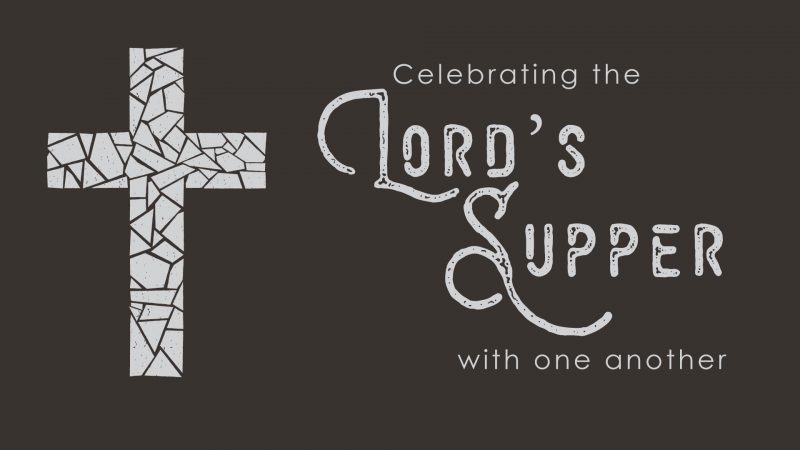 Our next Lord's Supper Service will be on Sunday night, November 26th at 5pm. Join us as we remember what our Lord has done for us.
Women's Ministry Bible Study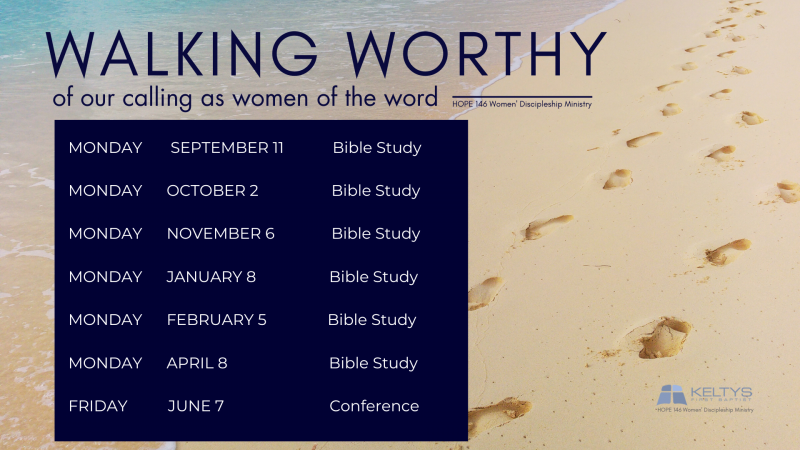 All women are encouraged to meet with us each month for Bible study. If you missed a previous Bible study click here.
Keltys Young Adult Ministry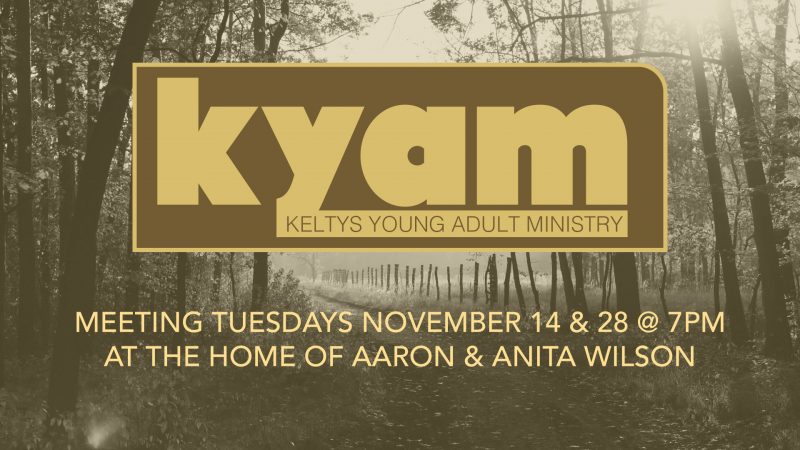 A NEW ministry for college students and young adults in their 20s (married or single) will hold its first meeting this Tuesday, September 19 at 7pm at the home of Aaron & Anita Wilson (171 Plumridge). Please see Pastor Aaron with any questions!
One-On-One Discipleship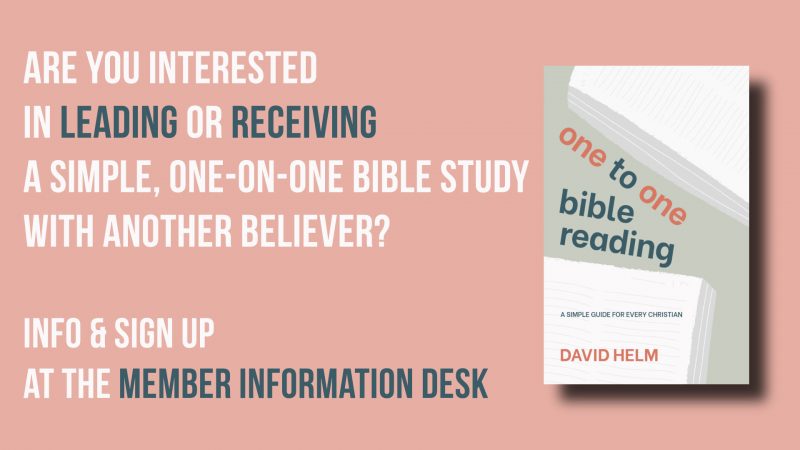 Are you interested in one-on-one discipleship? If so, go to the Member Information Desk for more info and sign up to either lead or receive one-on-one discipleship.
Nursery Volunteers Needed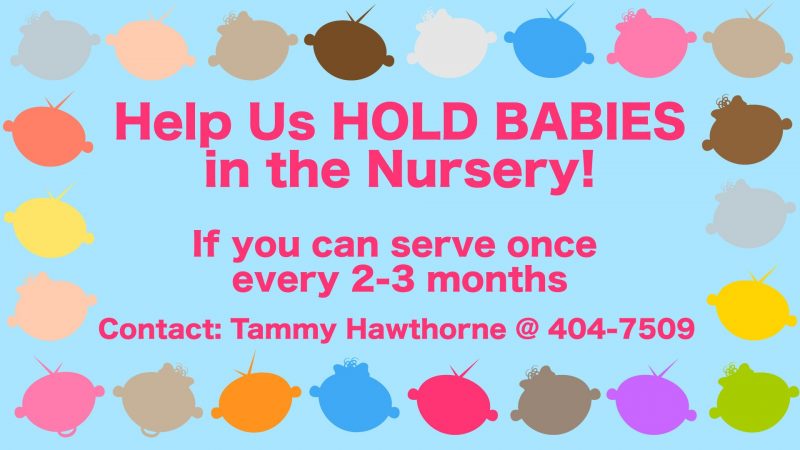 If you would like to volunteer in the nursery, please contact our nursery directory, Tammy Hawthorne at tammy@keltys.org, or call (936) 404-7509.
---