June Women's Conference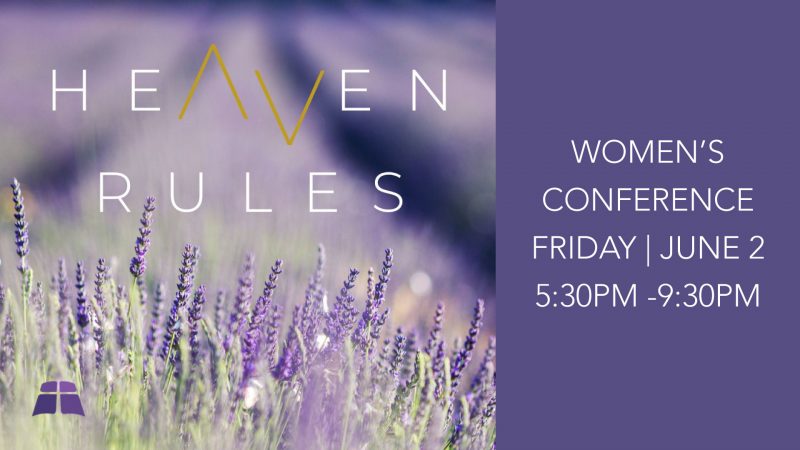 Our women's ministry will be hosting a Women's Conference here at Keltys on Friday night, June 2nd beginning at 5:30pm. "Heaven Rules" will be the theme for this conference. Dinner will be provided. There is no cost to attend. Be watching the bulletin for more information to come on this great opportunity for the women of our church and community.
Children's Camp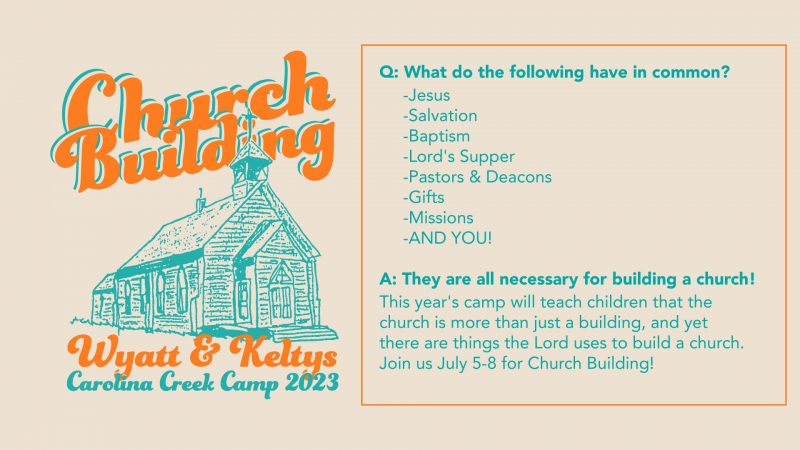 If you've completed any grade 3rd thru 6th, join us July 5-8 (Wed-Sat) for camp at Carolina Creek. Cost is $250 and scholarships are available! See Pastor Aaron with questions. Go to keltys.org/camp to sign up and pay.
Summer Children's Wednesdays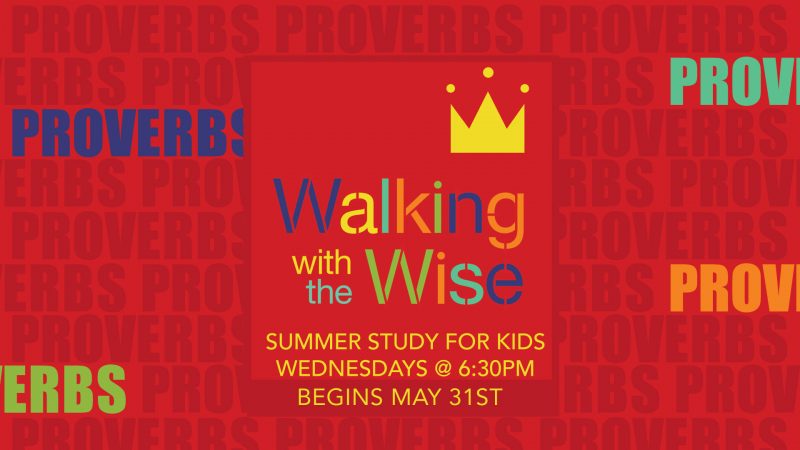 Our summer study for kids 6th grade and under will be Walking with the Wise. This will be a study from Proverbs. They will meet at 6:30pm on Wednesday nights, being on May 31st.
Common Ground Youth Ministry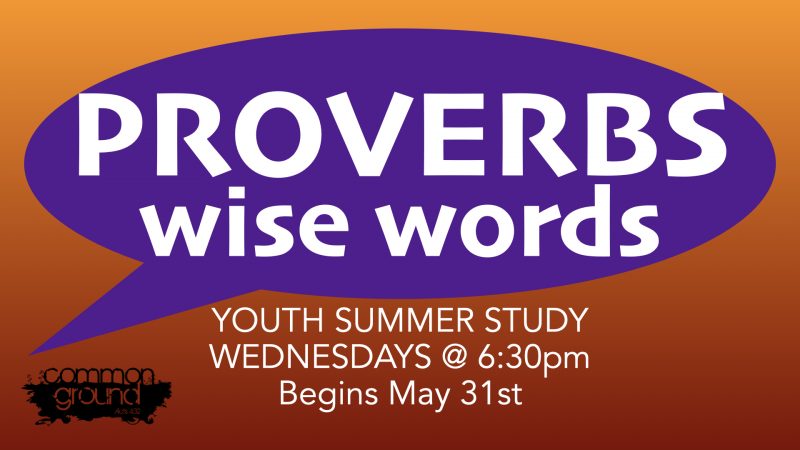 Summer Adult Bible Study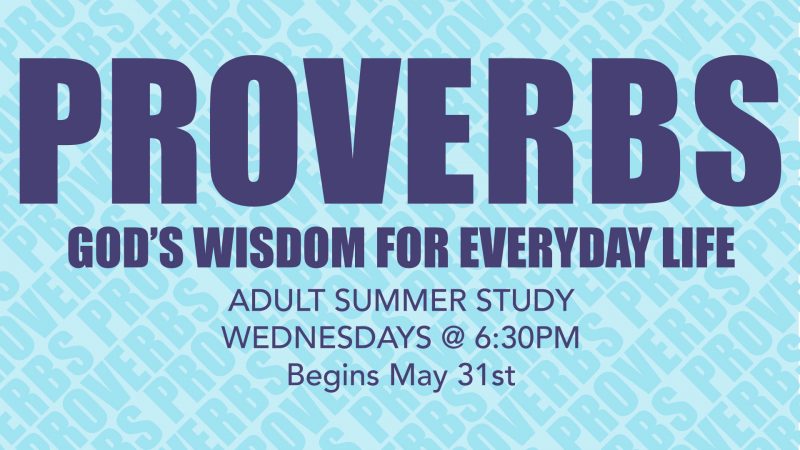 Women Mentoring Women
One-On-One Discipleship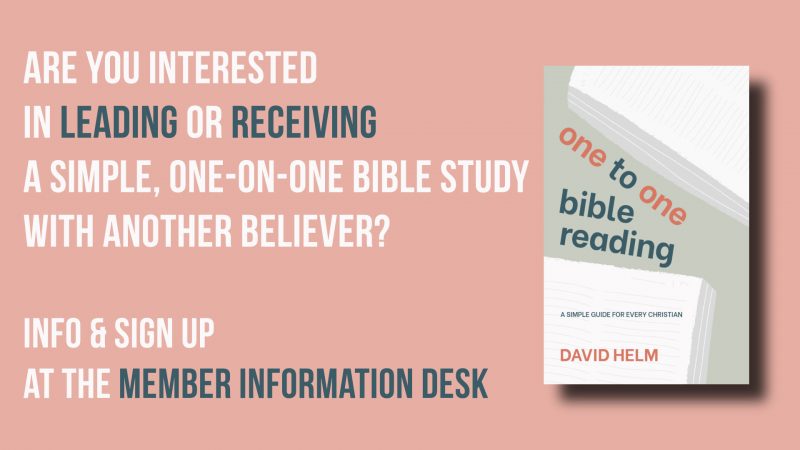 Are you interested in one-on-one discipleship? If so, go to the Member Information Desk for more info and sign up to either lead or receive one-on-one discipleship.
Nursery Volunteers Needed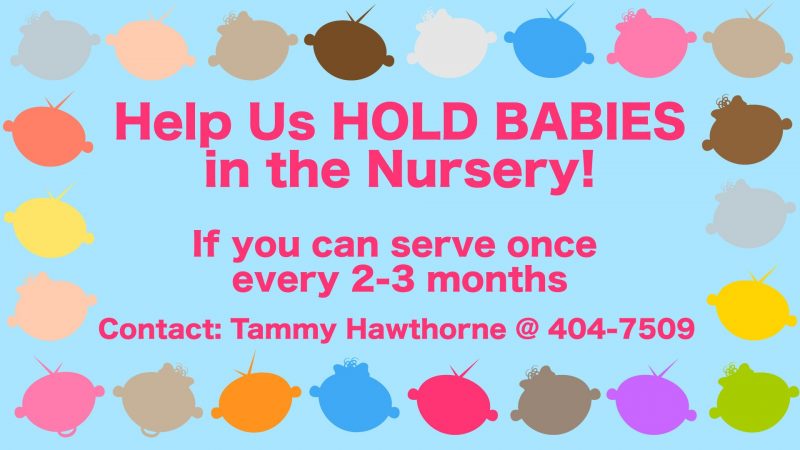 If you would like to volunteer in the nursery, please contact our nursery directory, Tammy Hawthorne at tammy@keltys.org, or call (936) 404-7509.
---