Wednesday Services Dismissed October 21st
All Wednesday evening services this week (October 21st) are dismissed due to quite a few families testing positive for COVID within the past few days, including 1 of Pastor Dave's daughters and 2 of Pastor Aaron's daughters. Dave and Aaron will need to quarantine for a while.
As of today (10/20) SUNDAY SERVICES ARE STILL ON SCHEDULE. We have several pastors who are able to preach and serve you well this Lord's Day. If Sunday services change, we'll let you know right away.
Please pray for at least 6 families who have positive tests (10 people total). Thankfully, the symptoms haven't been too severe for anyone.
Announcements for Sunday, October 4
New Schedule & Sunday School Begins – Oct 4!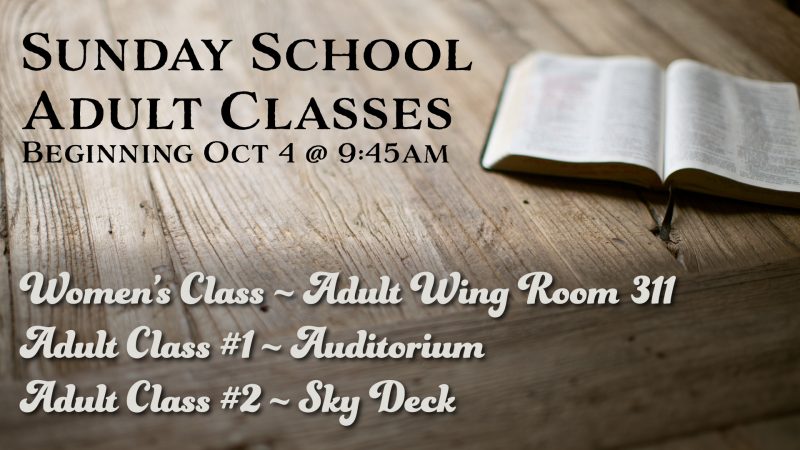 Colossians Scripture Memory Challenge

Pastor Aaron is encouraging the church body to memorize the book of Colossians during this new sermon series, "All of Christ for All of Life." It's definitely a big challenge, but there are plenty of helps for you.
First, download this FREE PDF booklet by Pastor Andy Davis called, "An Approach to Extended Memorization of Scripture." Or you can purchase the Kindle edition for 99 cents here. There will also be FREE hardcopies available in the Book Nook for anyone who'd like one.
This booklet will help convince you that the benefits outweigh the challenges and give you a step by step method to Bible memory.
There are also apps for your iPhone or Android that will be helpful to you.
You'll find the schedule below, which will take us almost to the end of the entire book (through 4:6). If the entire book is just too daunting for you, then consider some of the smaller passages listed below the schedule.
All of Christ for All of Life
Announcing a new sermon series beginning this Sunday, October 4, 2020.
Drop and Go Shower Sunday, October 11
Drop and Go Shower Sunday, September 27
Announcements for Sunday, September 27
2 Announcements for Parents of 6th grader & under (and a fun game of iSpy for the kids!)
Announcements for Sunday, September 20
September 16 Update
Women's Ministry
Join our Women's Ministry in their next Bible study: "Abide: a Study of 1, 2, 3 John". They will meet on the 2nd Tuesday of every month in the auditorium from 5:30-6:30pm beginning this Tuesday, September 15th.
Redemption Baptist Church, Nacogdoches
We are looking for several volunteers from Keltys who would be willing to help our church plant, Redemption Baptist Church in Nacogdoches, with outreach. You will be hanging flyers and spreading the word about Redemption plant on doors in neighborhoods beginning at 6pm on Wednesday nights for the next 8 weeks. This is a great opportunity for our church to truly support this church plant. To sign up, go to the member information desk or keltys.org/redemptionbaptist for more information.
Sunday School Resumes
Wednesday Night Ministries Resume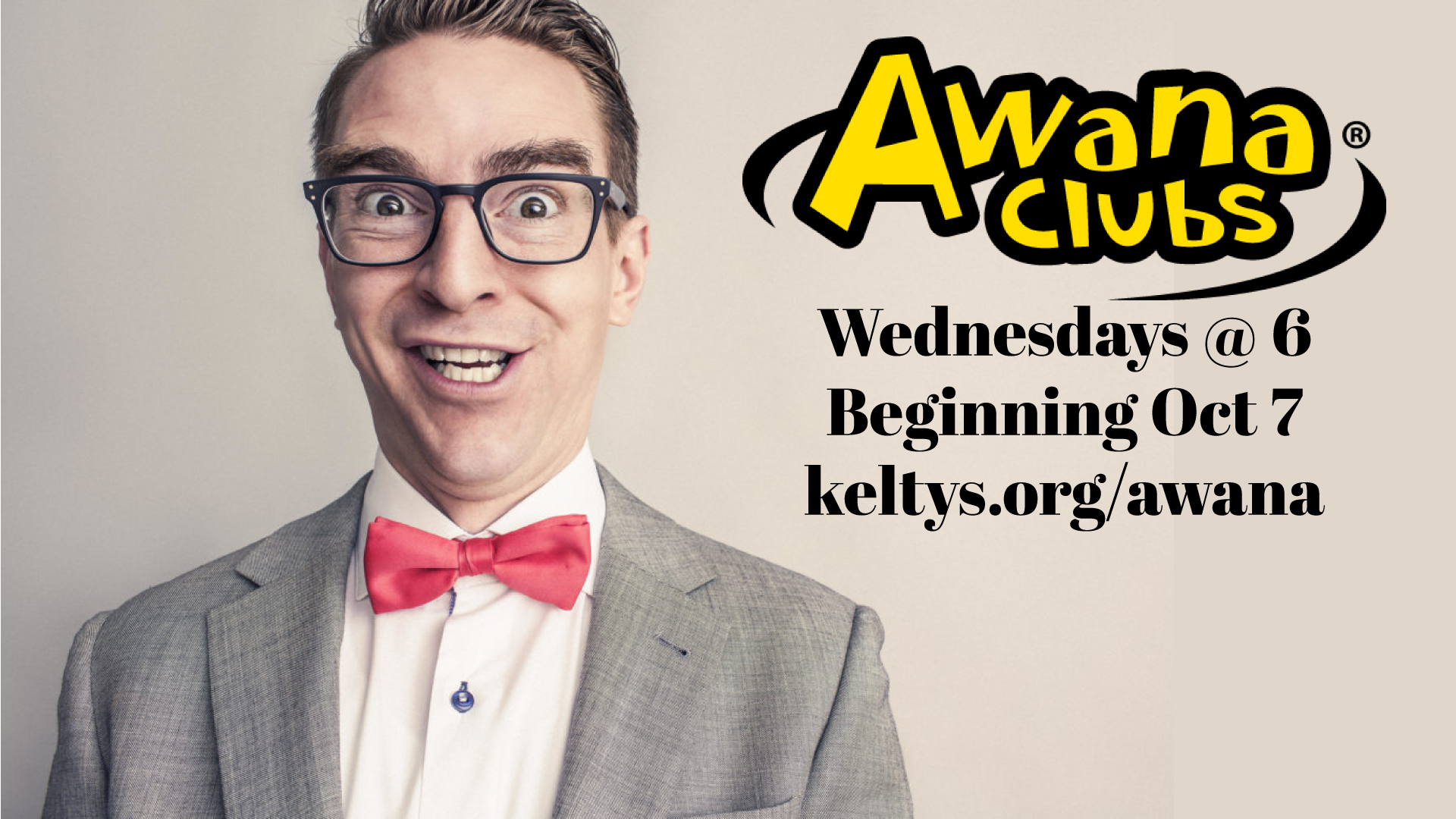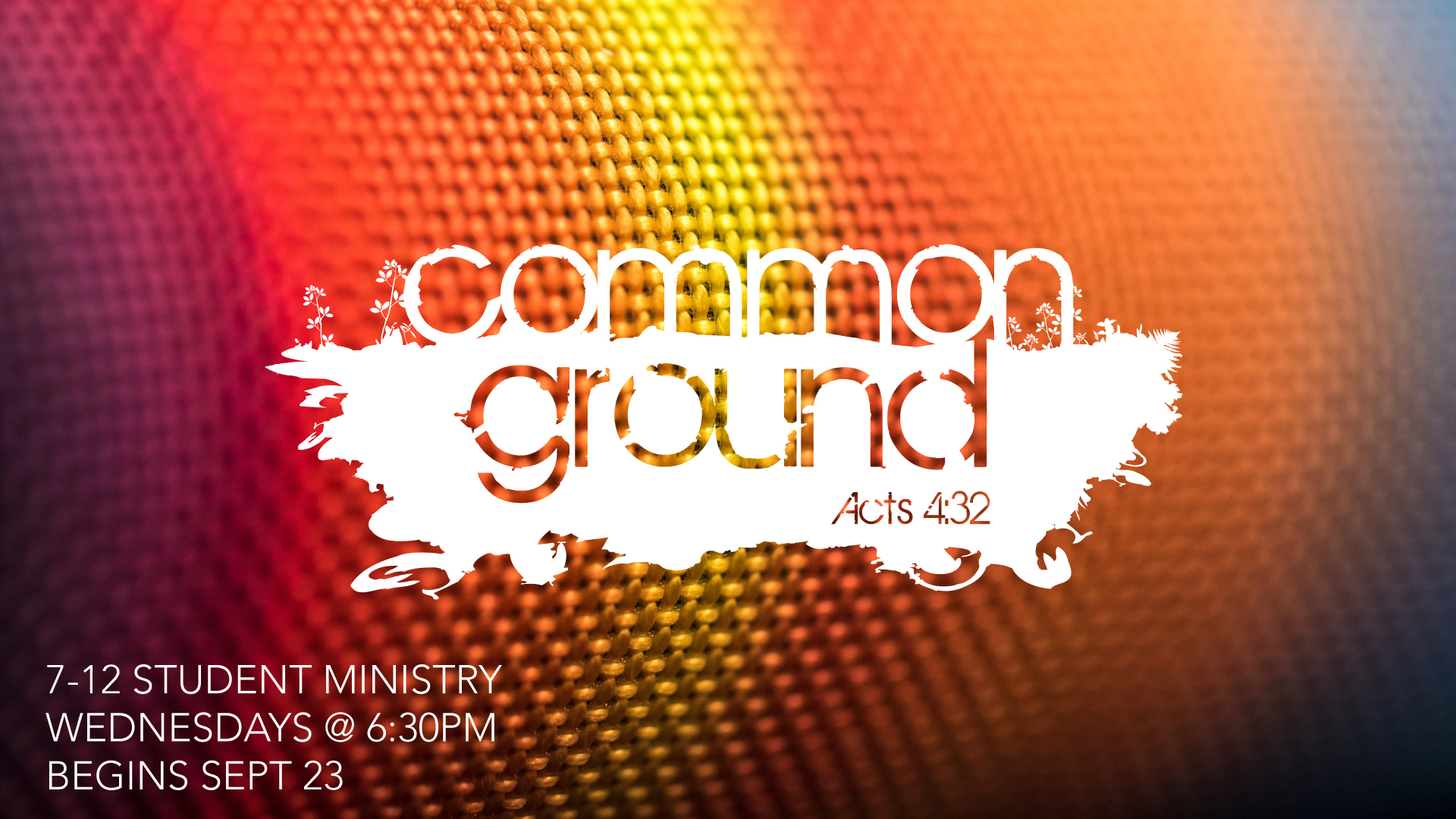 Digital Bulletin
Keltys now has a digital Sunday bulletin. In it, you can see the order of service, information about our church including how to join, and even the physical music to some of the songs we will be singing. Go to keltys.org/bulletin to download.
Nursery Volunteers Needed
If you would like to volunteer in the nursery, please contact our nursery directory, Tammy Hawthorne at tammy@keltys.org, or call (936) 404-7509.
Announcements From Pastor Dave
September 3rd Update
---