Awana Closing Ceremony
Join us for the Awana Closing ceremony, Wednesday, May 18 in the auditorium at 6:30pm.
Carolina Creek Church Camp
(3rd thru 6th Grades)
Lord's Supper Service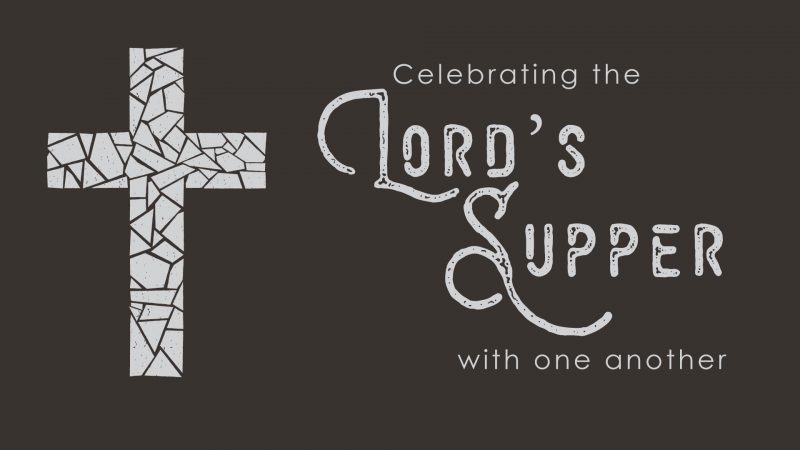 Join us this Sunday night, May 22 at 5pm as we celebrate the Lord's Supper together.
This year's church camp theme is "Life in the Son" and Pastor Chris will be taking us through 1 John. Any child is welcome to attend if they've completed any grades 3 thru 6. Registration and information can be found here.
New Marriage Sunday School Class
Whether you're a newlywed or an older-wed, all are invited! The class begins March 27 and ends May 29. It will meet upstairs in the SkyDeck. Sign up and request your book @ keltys.org/marriage
Women Mentoring Women
Keltys Bible Conference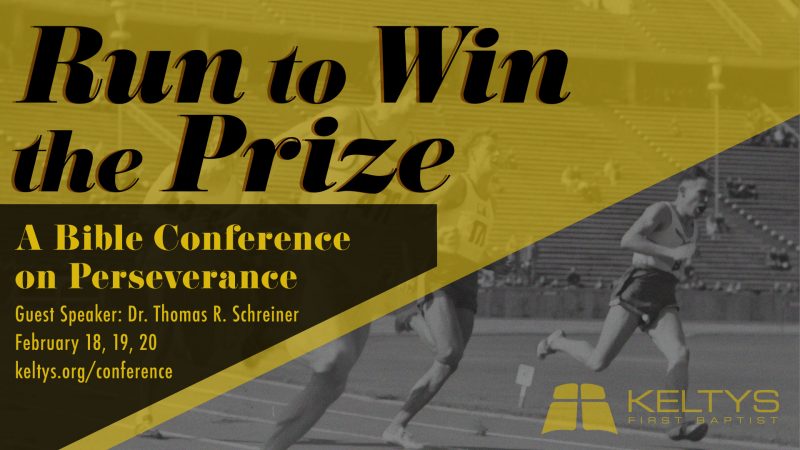 Click here to watch, listen to, or download the Run to Win the Prize Bible Conference.
One-On-One Discipleship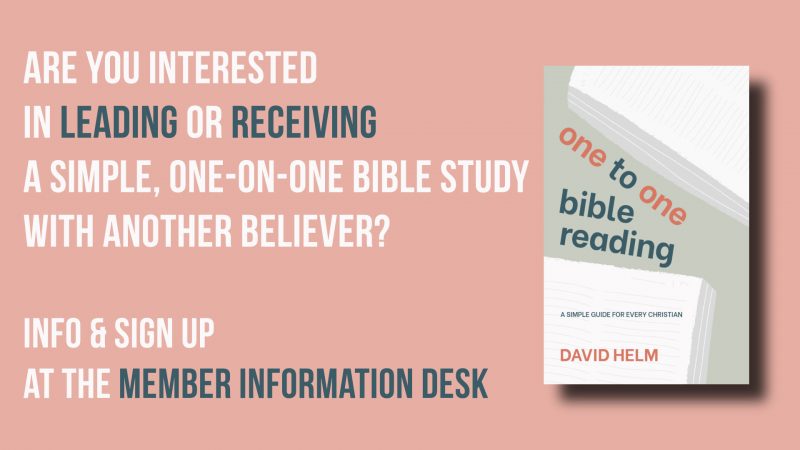 Are you interested in one-on-one discipleship? If so, go to the Member Information Desk for more info and sign up to either lead or receive one-on-one discipleship.
Common Ground Youth Ministry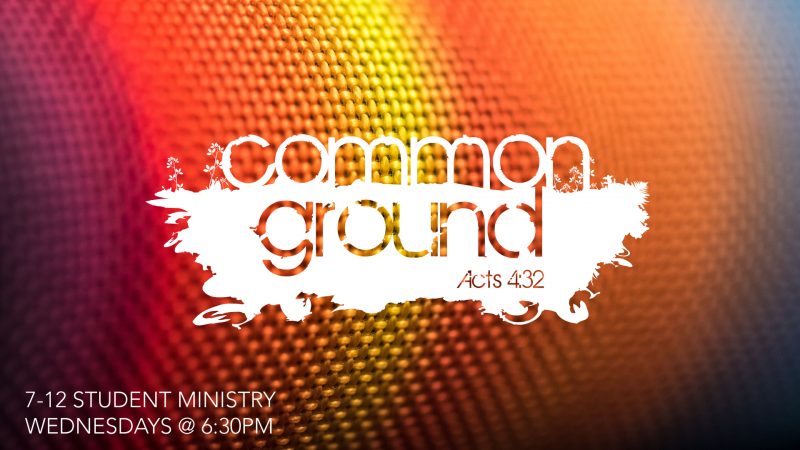 Our youth worship service will meet every Wednesday night at 6:30pm upstairs in the SkyDeck. They will begin their meetings on Wednesday, September 1.
Keltys Choir Ministry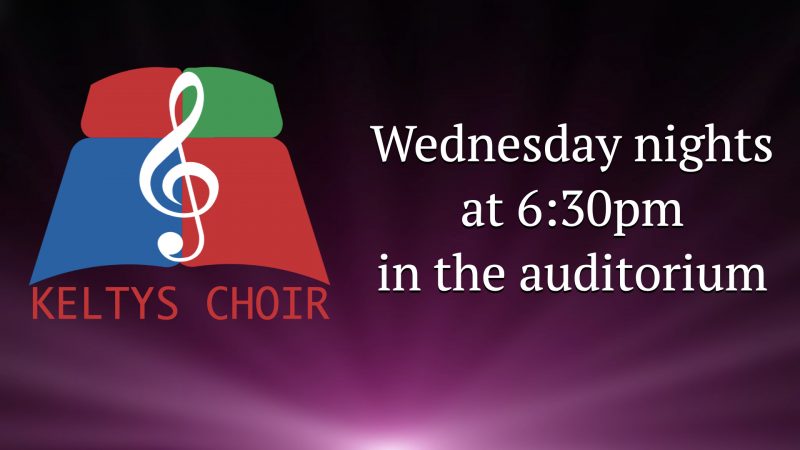 Do you enjoy singing? Then join the choir. We rehearse on Wednesday nights at 6:30pm. We will begin meeting once again on Wednesday night, September 1. We will begin leading the music in the worship service on Sunday night, September 5.
Awana Children's Ministry Sign-ups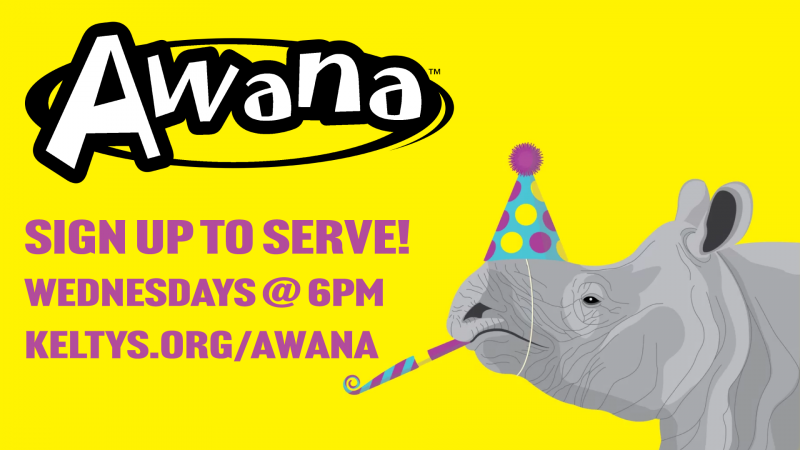 Awana sign-ups have begun. Click here to sign you child up for Awana, or to sign up to serve in our Awana program.
Wednesday Night Bible Study
This study on the Beatitudes will meet every Wednesday night in room 311 of the adult wing at 6:30pm.
New Sunday School Classes
We have 2 new Sunday School classes beginning on September 5th. One will be a study of Psalm 119 on Scripture memory. The other will be a parenting class taught by Pastor Aaron.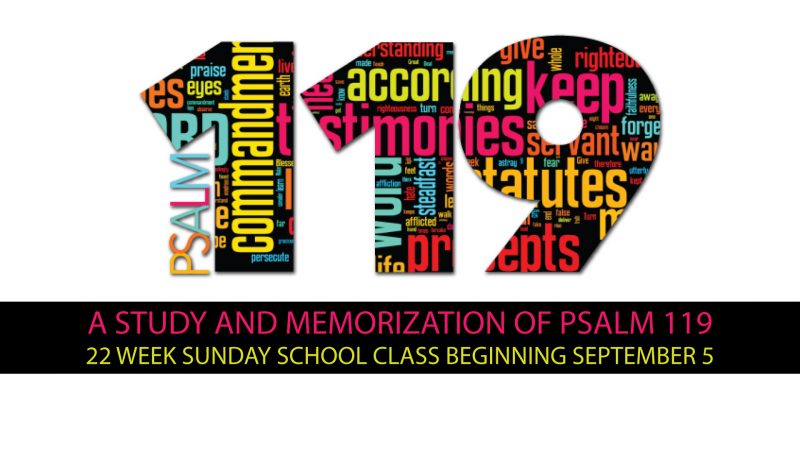 Hope 146 Women's Ministry
Our Women's Ministry, Hope 146 will begin meeting on Tuesday night, September 14th. They meet on the first Tuesday night of every month from 5:30-7:30pm in the Fellowship Hall.
Nursery Volunteers Needed
If you would like to volunteer in the nursery, please contact our nursery directory, Tammy Hawthorne at tammy@keltys.org, or call (936) 404-7509.
---