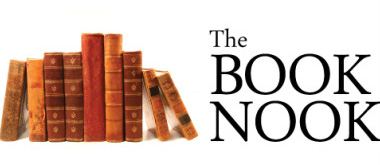 The Book Nook is a book "store" to assist you in reading Christ-centered, Bible-saturated books from godly men & women.
Our policy is a "pay what you can afford policy." Inside the front cover of each book is an envelope with a Donation Price. If you cannot afford the suggested price, then take what you need. You may purchase as many books as you like, but if you cannot pay, we ask that you take only one per month. We only ask you be considerate of the Lord's money and the needs of others. We trust it becomes a blessing to you.
The Book Nook opened in October 2012. New books are added often. Come find resources (Bibles, study Bibles, children's resources, family worship titles, worship music, counseling resources, theology, and bible study aids) for your spiritual growth.
The Book Nook is open every time the church is open and based on two assumptions:
Your honesty (no one monitors it)
Your generosity (a pay what you can afford policy)
All titles are at wholesale price, plus tax, rounded to the nearest dollar.
To