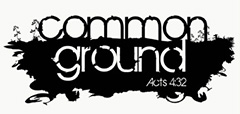 Common Ground Youth Ministry of Keltys First Baptist Church exists to cultivate students to
KNOW God by loving Him with all of their heart
GROW in Christ Jesus through discipleship and fellowship
GO reach lost students with the gospel of Jesus Christ by going into our world
Our department seeks to minister to youth from 7th through 12th grade within the confines of the local church.
Common Ground begins every Wednesday night at 6:30 pm in the upstairs SkyDeck of the main building. Come join us and see what life is all about!
For more information, please contact our interim youth pastor, Dave Vandergriff. Click here to send him an email.
2023 Youth Camp Information
Church Medical Release Form
Please download and fill out the following medical release form for all children coming to camp. This must be signed and dated in front of a notary.
Camp Waiver and Release Form
All students must have a camp waiver and release filled out online. Click here to fill out and submit the waiver and release. Our registration ID: 782441. Group Leader: Dave Vandergriff. Cell Phone #: 936-208-2821. It should prefill some info (Centrifuge Ouachita Baptist University June 5-9, etc.). Please call if you have any questions.
Camp Parent Devotionals
Click below to download the parent devotionals for Youth Camp. These are devotions for you to read that match with the topics and Scriptures your child will be studying so you can have conversations with them when they get home about what you both learned.
Join us on Wednesday Nights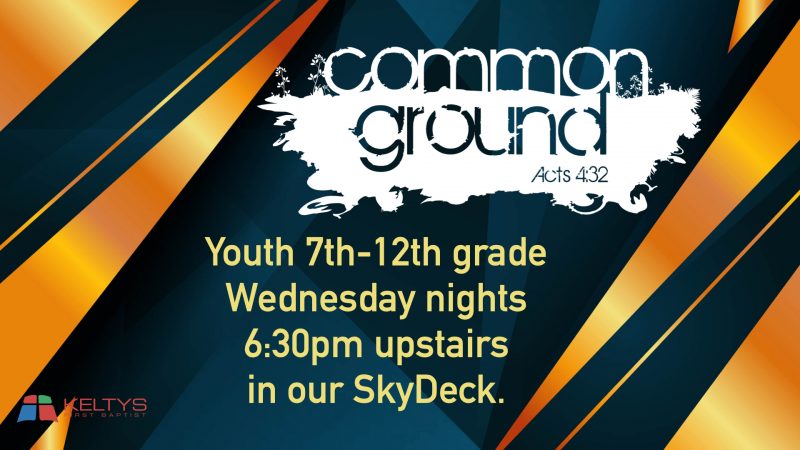 Our Common Ground Youth Ministry meets every Wednesday night at 6:30pm in our SkyDeck. All youth 7-12th grade are invited to join us.